This 20 yr old website, Childnet, offers a wealth of knowledge that has been divided into the following categories: Young people, Teachers and Professionals and Parents and Care Givers. I particularly like the list of conversation starters they have along with print out family agreement contracts to be found under the Parents tab.
Edutopia is a website where you can search Core Strategies and Popular Topics, some of which are Digital Citizenship, Internet Safety, Cyberbullying and Digital Responsibility.
Common Sense Media is one our favourite websites as it rates and educates,  apps, websites, TV shows, videos and more for kids, families, and schools. It offers programs, lessons, videos, PDF's, webinars posters and lots more. A brilliant resource website.

iKeepsake,  is a website supported by GOOGLE that has good resources.  We like their take on  Digital Citizenship.  The3 C's :- Appropriate Contact,  Appropriate Content and Appropriate Conduct. The website has a good guide to Facebook for parents.
Cyberwise Website gives online safety education for both parents and teachers. We love their opening video talking to parents about the change in current technology. They give three straight forward tips to parents – 1. Talk to your kids. 2. Be a good role model and 3. Make sure kids are learning Digital Citizenship. Cyber Civics emphasises "critical thinking, ethical discussion and decision making about digital media issues… all through role-play, hands-on projects, and problem solving tasks." They also offer paid courses for adults and paid Cyber civic courses for education.
South West Grid for Learning Digital Literacy is a UK based education site that has produced schemes of learning for all primary year groups.  We can't speak highly enough of this find!  Here is a summary taken from the site to provide you with an idea of the wealth of resources found there.
'These schemes of learning:
offer a comprehensive yet balanced approach in addressing safety and security concerns, including ethics and behaviour issues, as well as digital literacy skills
provide child-centred, media-rich lesson materials that emphasize skill building, critical thinking, ethical discussion, media creation, and decision making
address the whole community by providing materials to educate parents and families about digital citizenship
provide additional resources and links and suggestions for curriculum opportunities'
The swgfl provides free downloadable PDFs of lesson plans, and curriculum overviews, for each year level with well thought out ideas and interesting content.  Check it out, it's worth a look!
KidSmart has a number of resources for teachers, the best being two downloadable story books that are appropriate for use with younger children.  These books are accompanied by lesson plans and chat questions.  They also have a tips page for parents with ideas to support safe responsible use of phones and internet enabled devices, and suggestions for setting up parental controls on gaming devices.  How often do you hear a parent say at an interview, "I just can't get him/her off the computer, help!!"  Now when this happens, you know where to refer these parents …   🙂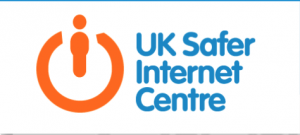 Looking for multimedia resources to enhance your cyber safety lessons? UK Safer Internet Centre has a number of videos at your disposal!
This site provides all the information you will need to qualify as an eSmart school.  The site defines eSmart as 'a school where the smart, safe and responsible use of information and communications technology is a cultural norm'.
Cybersmart is an Australian Government initiative from the Office of the Children's eSafety Commissioner.  This Government site assists both teachers and parents in educating responsible digital citizens.  It has a number of lesson plans, games, achievement certificates and quizzes along with advice for parents.